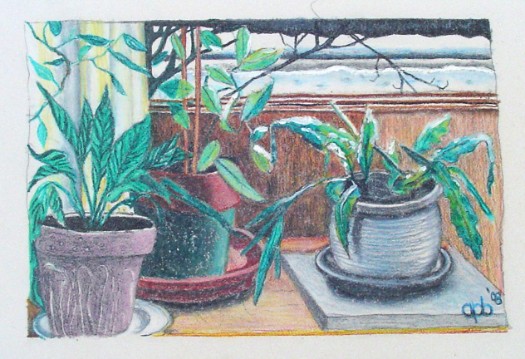 24th Ave
Drawn on December 31st, 2008 while suffering from 'cabin fever'. I really wanted to get back to work.
Coloured Pencil
By artist, Anthony Boughen

Artwork © Anthony Boughen. All rights reserved.
An orignal coloured pencil drawing by artist, Anthony Boughen of the plants in the windowsill looking over 24th Ave in the winter

Original Artwork
Medium: Coloured Pencil
Dimensions: 5" x 8"
Privately owned. Not for sale.