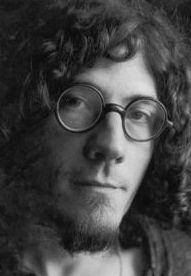 Artist Biography of Anthony Boughen

Anthony Peter Boughen was born November 13th, 1961 in northern British Columbia Canada. He attended Emily Carr Institute Of Art And Design, (formerly Vancouver School Of Art) in Vancouver B.C. from 1979 to 1983 majoring in film animation and photography. After graduating his interests expanded and he illustrated for a few underground technical and comic books.
Music then became the obsession in his life and he was on the road for many years playing piano and keyboards in different bands travelling across the continent in Canada and the United States.
In the mid nineties he started producing oil pastel and acrylic pieces. The painting themes portray significant places, of nature, but not about nature, yet nothing but nature; the nature of being. Some are especially about his father; visions that left a mark. Re-occurring themes weave together his continuously growing body of work. Andrew Wyeth is one of his heroes.
"All of these pieces are part of the story of my life. They have a very real sense of my being, and the influences of my view of the world around us, here, and now. I have tried to capture the depth and beauty of nature, and how the spirit of past is woven into our now. I have always interpreted colour as life and living proof of the influences, both destructive and creative, of how time and Self have helped to mold my perspective of life."
My Foundmyself Art Gallery