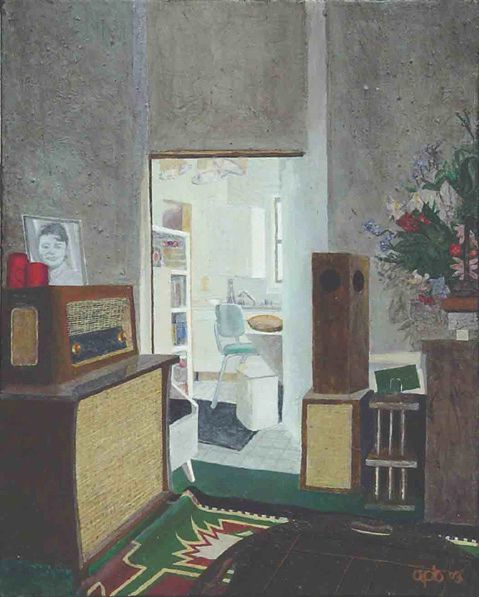 Bill's Kitchen
Just before I left Edmonton I lived with Bill for a few months. This small apartment never looked this tidy. That's a picture of his mother on top of the old radio. And that kink in the rug was absolutely impossible to get out. We couldn't get it to stop doing that for the life of us. It was as if the carpet was possessed. So I painted it like that. I would come out in the middle of the night to use the washroom (at the back of the kitchen) and usually found Bill sleeping on the kitchen floor - I always had to step over him.
Acrylic Painting
By artist, Anthony Boughen

Artwork © Anthony Boughen. All rights reserved.

Bills Kitchen, buckled rug, paint bills kitchen, painting of Bill Kitchen, Anthony Boughen's Kitchen, Paintings by Anthony Boughen

Bill's Kitchen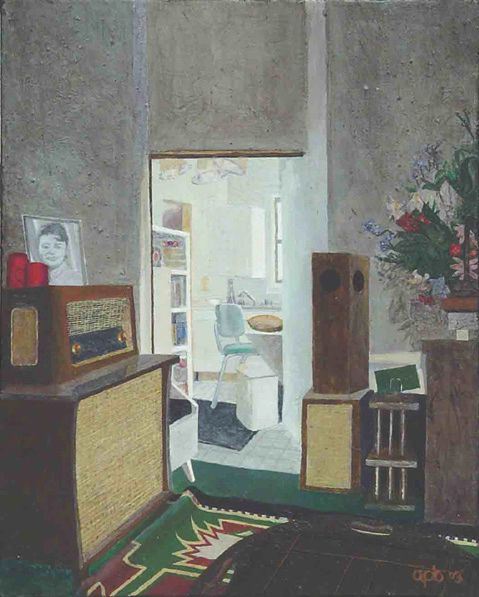 $ 425.00 USD
The Original
Medium: Acrylic on canvas
Dimensions: 16" x 20"
Framed: n/a