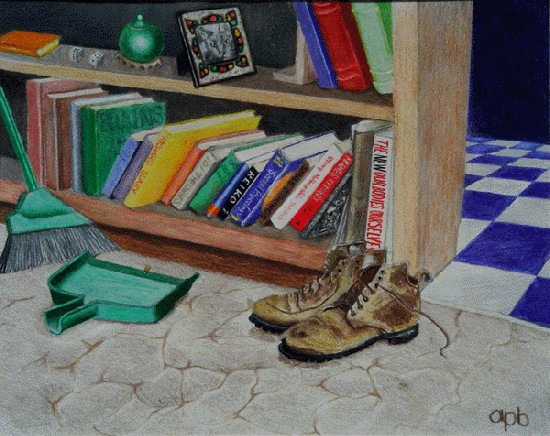 Boots
This was in my first place that I lived in Edmonton on 99th St. In this piece my back is to the window, which is the subject of the painting "99th St." Those are some of Reiko's books about brains and memory and those are her boots. That's a picture of Lovey her cat beside the potpourri that I lost (it was my grandmother's).
Coloured Pencil
By Anthony Boughen

Artwork © Anthony Boughen. All rights reserved.
A detailed drawing by artist, Anthony Boughen of a pair of boots setting on the floor by a bookcase full of books with a broom and dust pan nearby. Just beyond it the blue and with checkered florr pattern in the next room.

Boots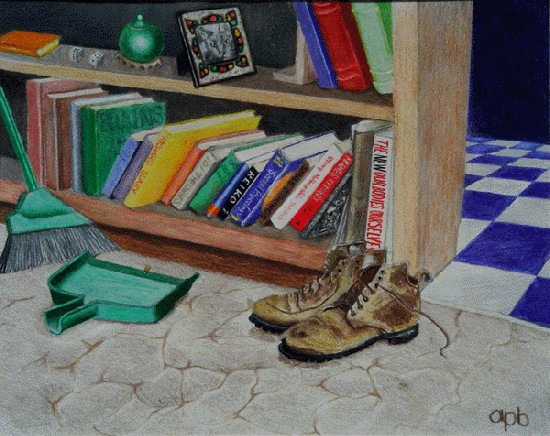 $ 185.00 USD
Original Drawing
Medium: Coloured Pencil
Dimensions: 11" x 14" matted
Framed: n/a