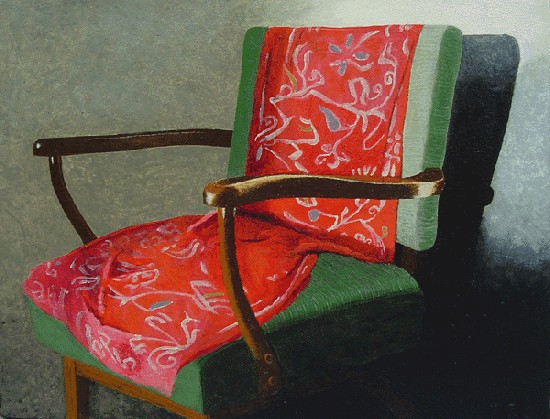 Chair
A sunny afternoon in the living room in Edmonton at 'Helen's house' (one of the houses that Reiko and I lived in; we always named our houses).- nobody ever sat in this chair, it was quite uncomfortable.
This painting was sold in March, 2013 at one of my exhibitions. As the story was told to me, a lady came in, looked the painting and said "Grandmother's Chair!" and bought it immediately.
Acrylic Painting
By Anthony Boughen

Artwork © Anthony Boughen. All rights reserved.

A beautiful acrylic painting by artist, Anthony Boughen of an antique chair with a lovely red print throw on the chair that is set in the shadows

Chair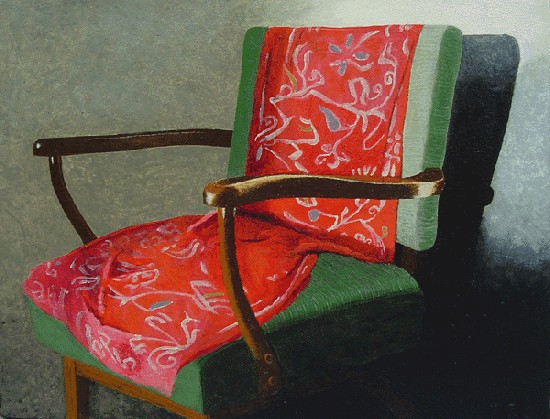 $ 435.00 USD
The Original Sold
Medium: Acrylic on canvas
Dimensions: 18" x 14"
Framed: n/a