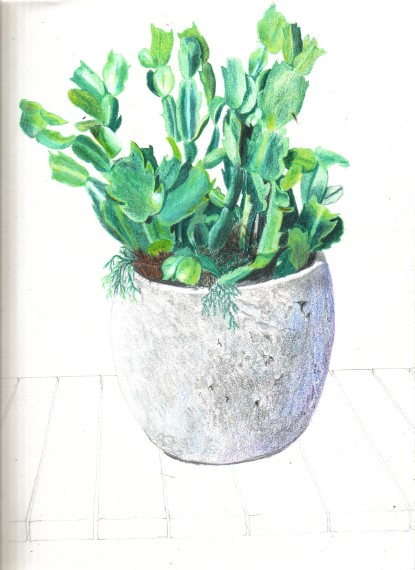 Christmas Cactus
The poor thing drowned because the vase had no drainage - good thing that I drew it first before it died.
Coloured Pencil

By artist, Anthony Boughen

Artwork © Anthony Boughen. All rights reserved.

A coloured pencil drawing by artist, Anthony of a cactus study, titled Christmas Cactus

Christmas Cactus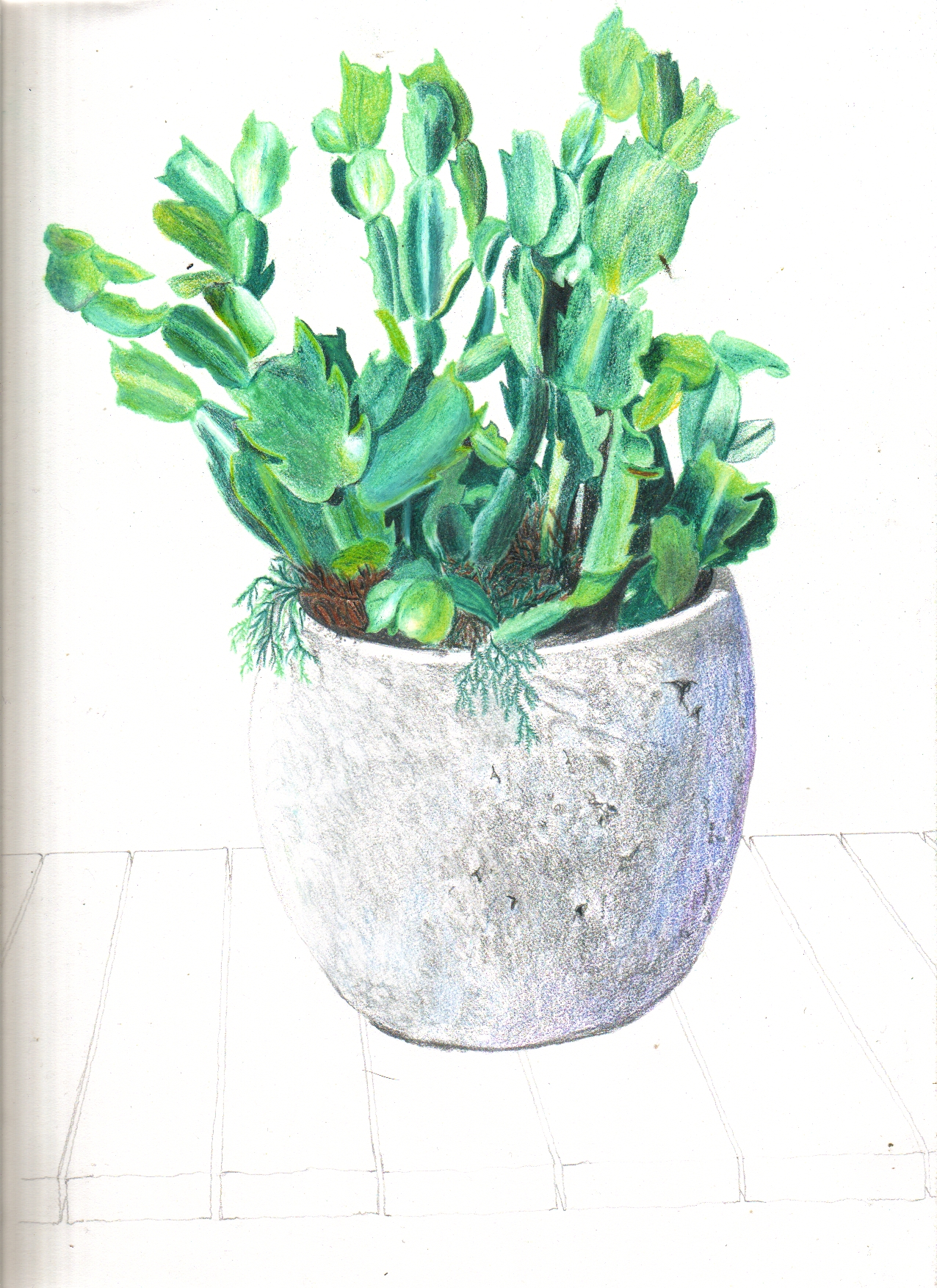 $ 85.00 USD
Original Artwork
Medium: Coloured Pencils
Dimension: 8" x 11"
Framed: n/a