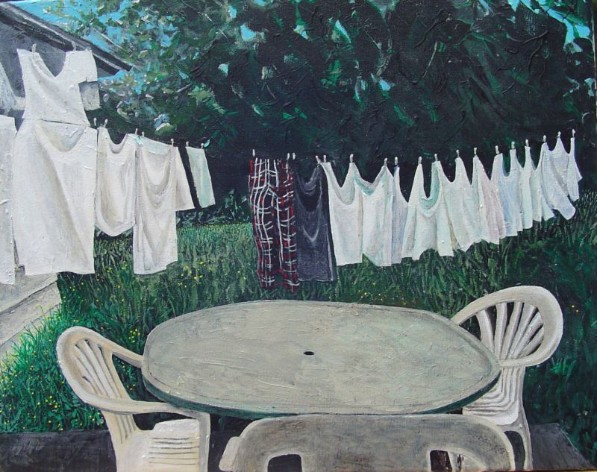 Favourite Pyjamas
Some of the most ordinary things in life hold exceptional moments. An image can tell many stories. Back behind under those trees is where poor old Star dog laid on summer afternoons . . .dreaming and longing for her old master. I lived in those pyjamas during the winter months. I lived with Susan here and it was not long before I got clean.
Acrylic Painting
By Anthony Boughen

Artwork © Anthony Boughen. All rights reserved.

An acrylic painting by Anthony Boughen called "Favourite Pyjamas" The pyjamas are hanging on the clothsline in the yard by the patio furniture
Favourite Pyjamas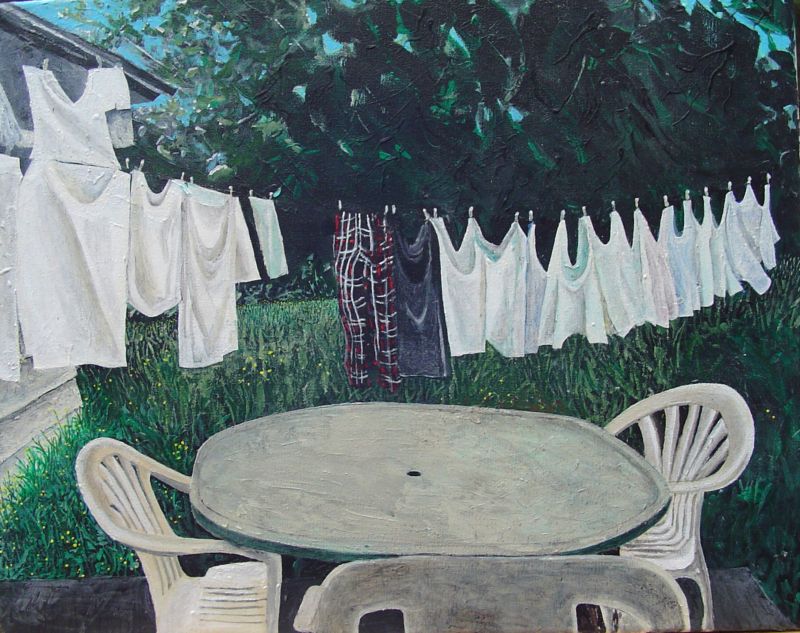 $ 390.00 USD
The Original
Medium: Acrylic on canvas
Dimensions: 16" x 20"
Framed: n/a