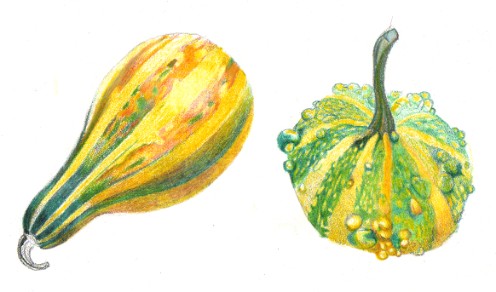 Gourd Study
Two not-so-tasty gourds - as was found out after drawing them. I made them for dinner after I drew them, the same way one would approach any kind of squash. they are tasteless and bitter. No amount of brown sugar, garlic, cinnamon or herbs helped.
Coloured Pencil
By Anthony Boughen

Artwork © Anthony Boughen. All rights reserved.

A detailed coloured pencil drawing by artist, Anthony Boughen of two different types of gourds

Gourd Study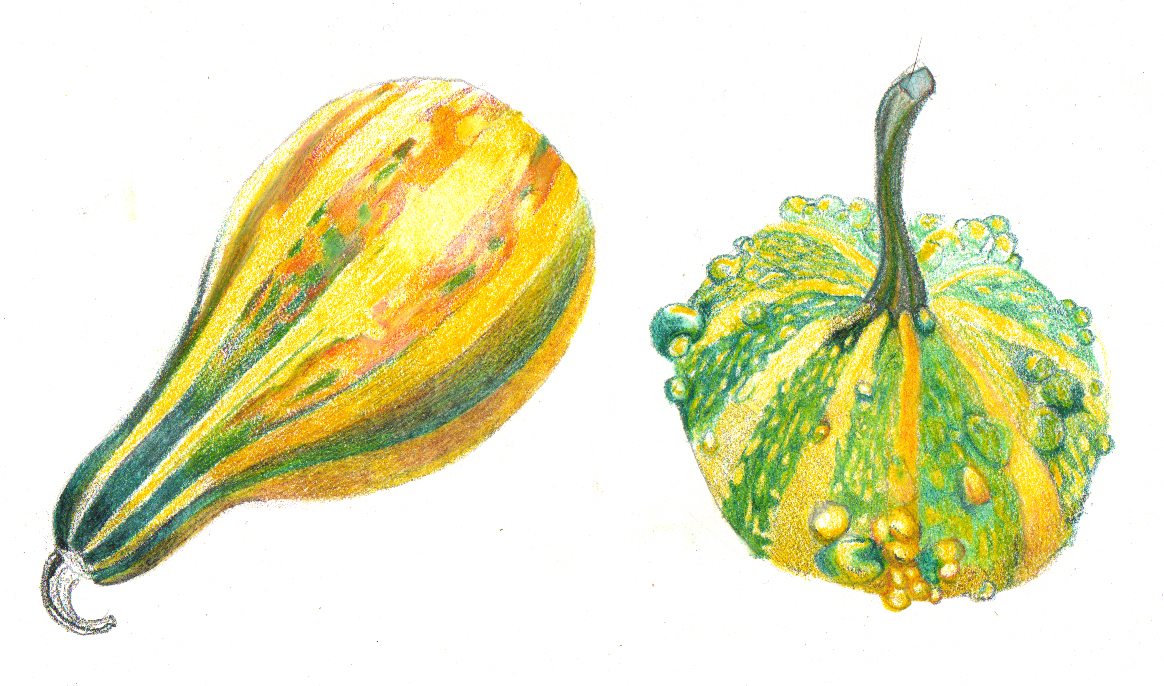 $ 85.00 USD
Original Artwork
Medium: Coloured Pencils
Dimensions: 8" x 11"
Framed: n/a