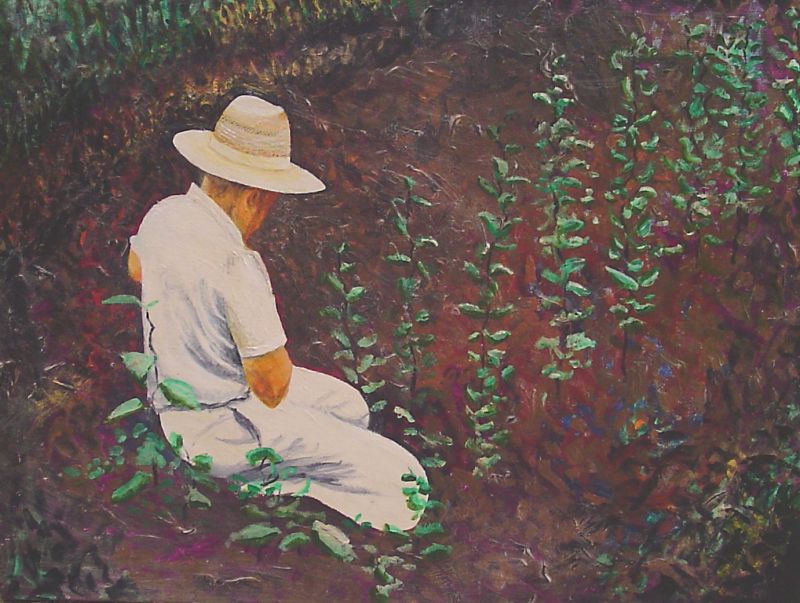 Grafting Apples
"This is my dad, just where you would find him during the summer when it was grafting time - out in the apple tree field, doing what he loved. . .the small seedlings that he is grafting are actually pears here." I gave this one to Melisa. She loved her grandpa so much and she cried when I gave it to her.
Acrylic Painting
by Anthony Boughen

Artwork © Anthony Boughen. All rights reserved.
An acrylic painting by Anthony Boughen called "Grafting Apples". This is a beautiful painting of a man on his knee working hard in the fields
Grafting apples, Grafting apples painting, man on his knees, on his knees, hard apples, hard apple painting, painting apples, working hard, working hard painting, painting is hard, apples are hard, apples grafting, anthong boughen apples, fields of apples, apple fields, beautiful apples, beaufiful apple paintings

Grafting Apples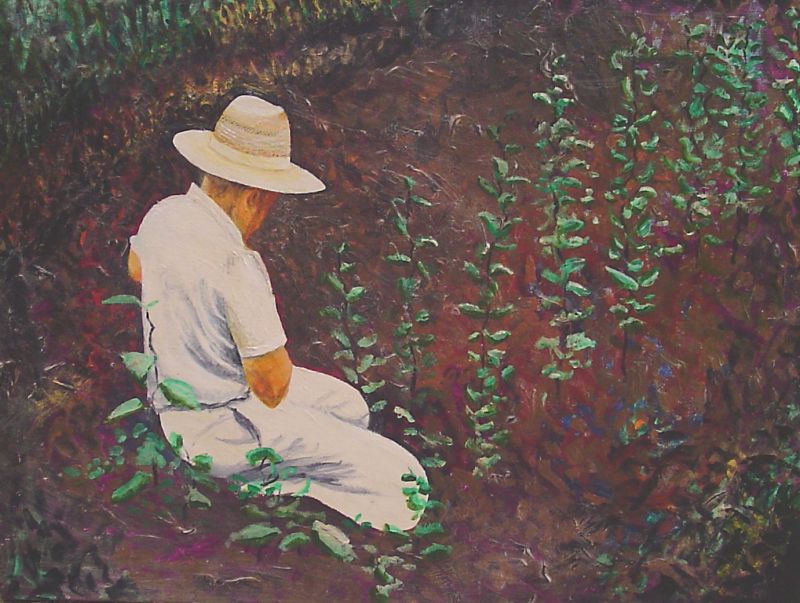 $ 0.00 USD
The Original, privately owned
Medium: Acrylic on canvas
Dimensions: 18" x 24"
Framed: n/a