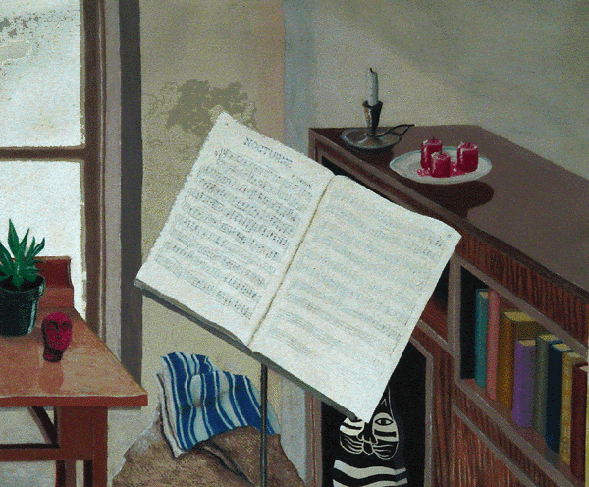 Nocturne
This is the same window as "99th St". The piece of music is the Chopin nocturne Opus 32 No. 1. I learned this one when I was a kid and finally re-learned it at age 57. A dream come true, I never thought that it was possible for me to ever play this piece again properly. I set my mind to it; now I know that I can really do anything. It's a miracle!
Oil Pastel Painting
By Anthony Boughen

Artwork © Anthony Boughen. All rights reserved.

Nocturne by Anthony Boughen, Nocturne Anthony Boughen, Boocase painting, table painting, painting of nocturne, pastel painting of nocturne, musical artwork, paintings of music, picture of music, the picture of music, paint music, Anthongy Boughen pianist, pianist anthony boughen

Nocturne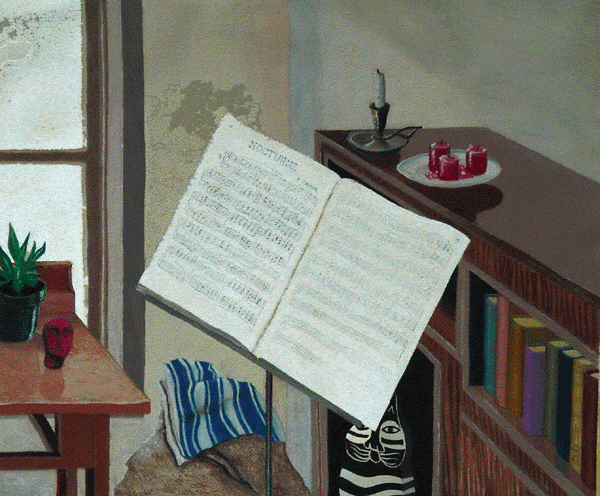 $ 245.00 USD
The Original
Medium: Oil Pastels
Dimensions: 18" x 24"
Frames: n/a