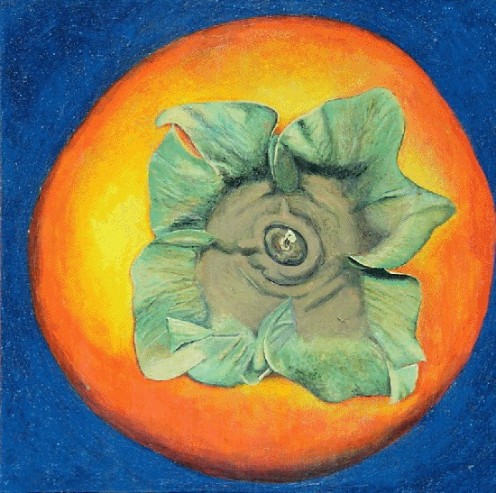 Persimmon
I had never tasted a persimmon, so I bought one; it was a beautiful piece of fruit - a perfect specimen. I put it on the window sill and it looked really good just sitting there (we lived in Helen's house). After a while it started looking pretty ripe and I knew that soon it would not be beautiful anymore, so I painted it to preserve it forever, then I ate it. I was working at the art store on Whyte Avenue at the time. That job didn't last very long; I accidentally deleted their data base when I was trying to "fix" one of the computers.

Acrylic Painting
By Anthony Boughen

Artwork © Anthony Boughen. All rights reserved.

An acrylic painting by artist, Anthony Boughen of a beautiful persimmon with blue background set behind an orange background , acrylic painting, anthony boughen persimmon, acrylic background persimmon background, persimmon painting, painting of persimmon, orange persimmon, orange acrylic paint, orange background

Persimmon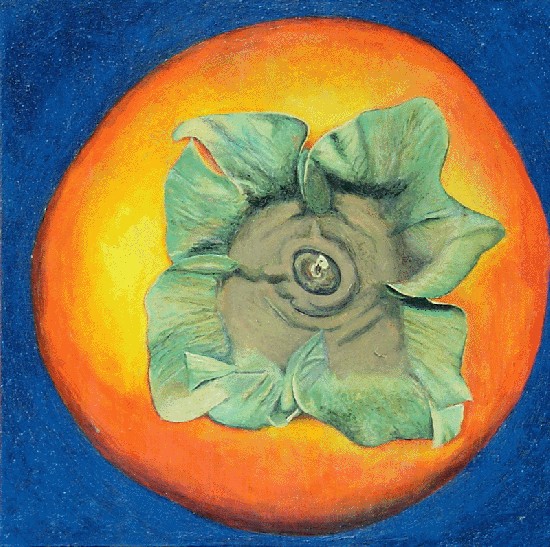 $ 200.00 USD
The Original
Medium: Acrylic on canvas
Dimensions: 24" x 24"
Framed: n/a