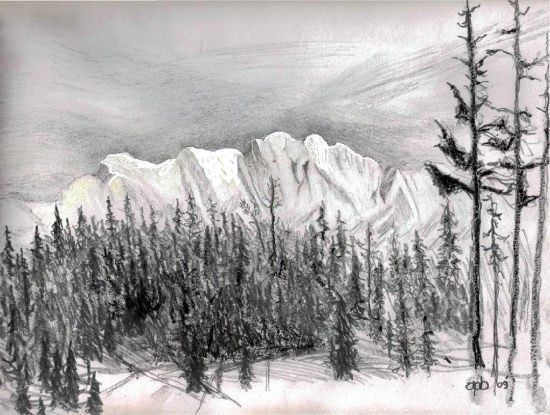 Steeples
The Purcel mountains (also known as The Steeples) drawn at Christmas 2009. While in Cranbrook with Susan, visiting her family (the quilting Nazis) we drove over to see a friend who lived right under this mountain. I sat and drew this during our visit.
Pencil Drawing
By Anthony Boughen

Artwork © Anthony Boughen. All rights reserved.

A pencil rendering by artist, Anthony Boughen of snow capped mountains seen just over the horizon of forst trees. A lovely graphite winter scene drawing

Original Artwork
Medium: Pencil
Dimensions: 8" x 10"
Privately owned. Not for sale.