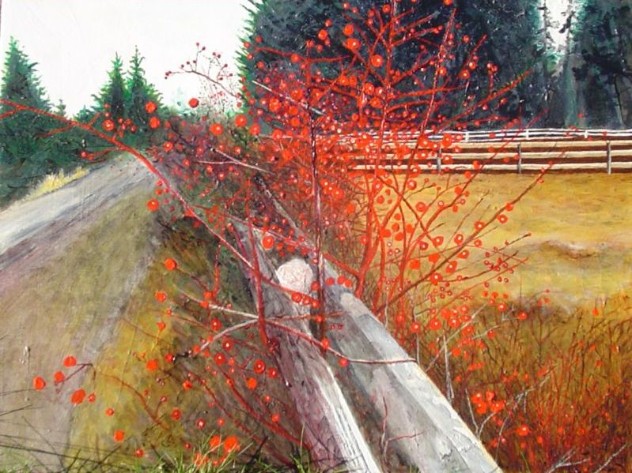 The Corner
A country corner in Langley. The two friendly horses come trotting up to the fence to greet you every time. Susan and I went for long walks in south Langley. This is the corner of 24th Ave. and 203rd St.
This painting is dedicated to Garth.

Acrylic Painting
By Anthony Boughen

Artwork © Anthony Boughen. All rights reserved.

The Corner: An acrylic painting by artist Anthony Boughen. Description of the acrylic painting is a long fence line along a county road with berries on the fenceline, and beautiful trees and a large grassy area over the fence.
The Corner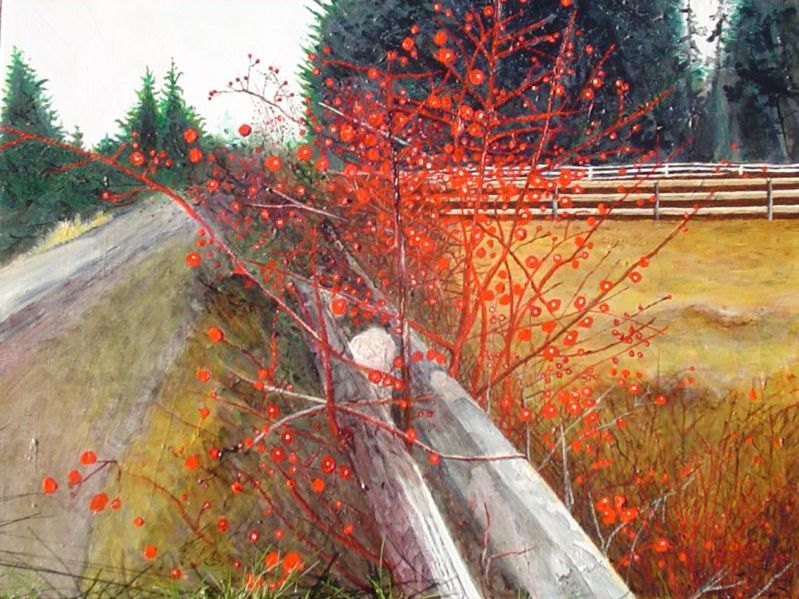 $ 845.00 USD
The Original
Medium: Acrylics on canvas
Dimensions: 18" x 24"
Framed: n/a