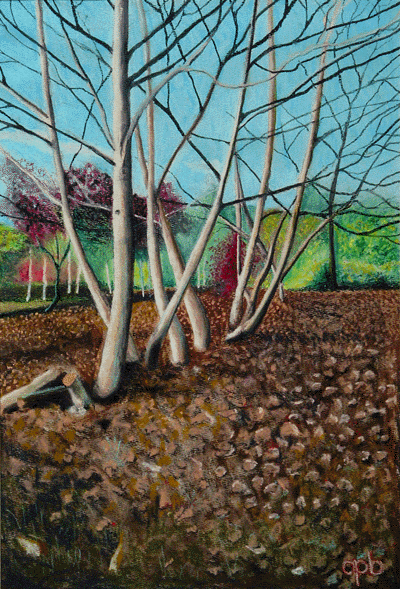 Walnut
There was a row of over-grown walnut trees that my dad asked me to remove. He wanted the room to plant something else. I started cutting them down; you can see a couple of them lying on the ground. I thought that it was sad, and so I went and got my easel and captured the trees before I continued chopping the rest down . . .


Oil Pastel Painting
By Anthony Boughen

Artwork © Anthony Boughen. All rights reserved.
Trees on the farm, Anthony Boughens trees, Boughens dad, Anthony Boughen Walnut, Walnut by Anthony Boughen, Farm by Anthony Boughen, Oil pastels by Anthony Boughen,

Walnut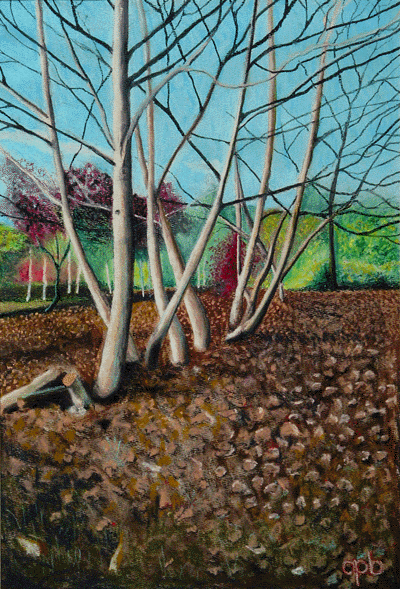 $ 275.00 USD
The Original
Medium: Oil Pastels, matted
Dimensions: 12" x 16"
Framed: n/a